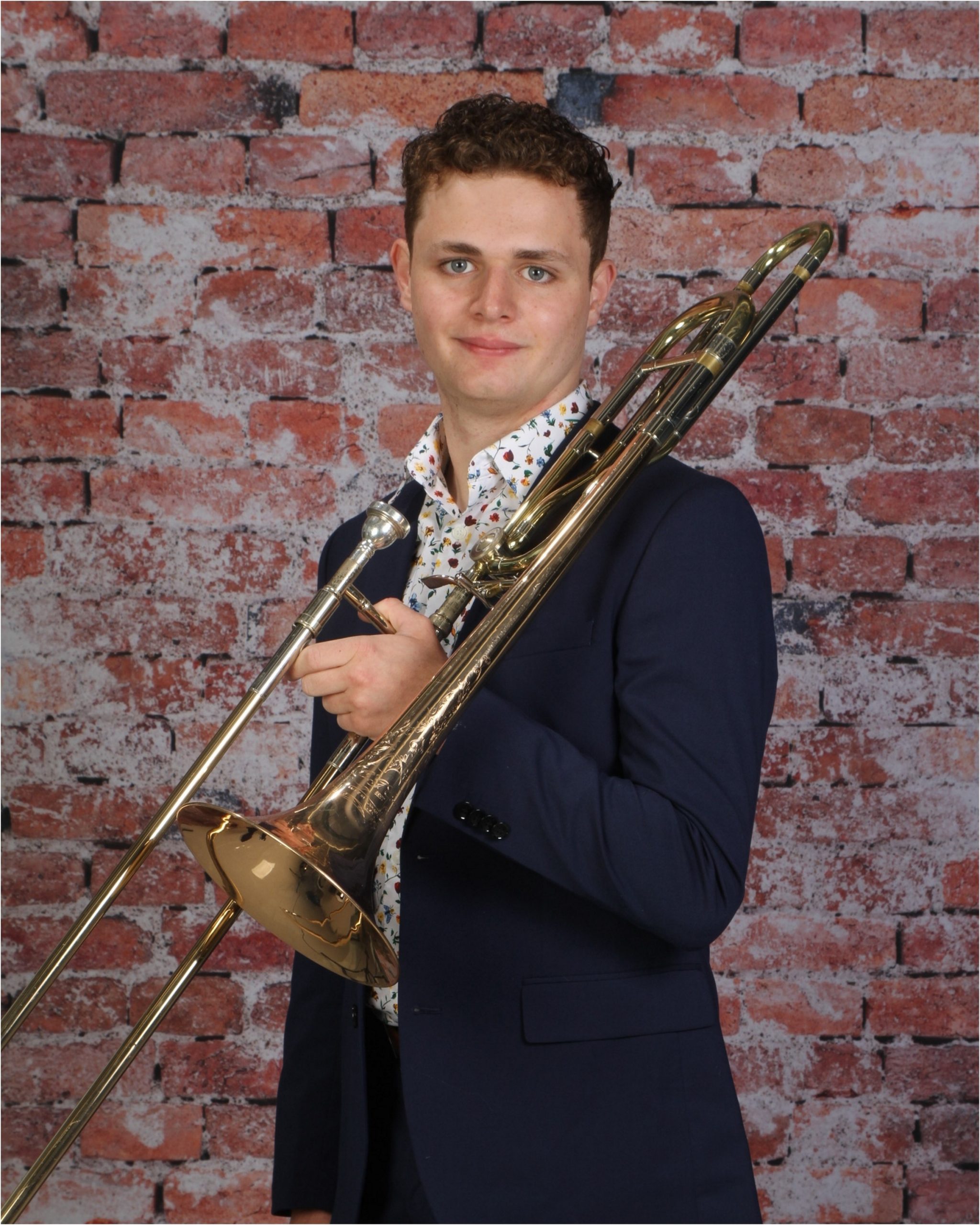 Get ready for some extraordinary playing this month! Andrew Joyal of Denville, NJ, our 2023 Summer Music Scholarship Winner, will be performing with the Hanover Wind Symphony (HWS) on Wednesday, October 25, 2023 at Memorial Junior School in Whippany. He will be playing Ferdinand David's Concertino for Trombone Op. 4.
Andrew, who is a senior at Morris Knolls High School, is excited to perform with the HWS on the 25th. This will be his first time performing as a soloist with an ensemble. At school he plays in the advanced concert band, jazz band, orchestra, as well as, several choirs. It's no surprise he is also a member of the Tri-M Music Honor Society.
Andrew also performs with the New Jersey Youth Symphony and the New York Youth Orchestra. He is in his third year at the Julliard School Preparatory Division. He was on full scholarship his first year in the Music Advancement Program which only accepts 85 students. He is now in his second year in the Pre-College program studying music theory, chamber music, and performs in the orchestra.
He opted to used his scholarship to attend a one-week intensive session at the Interlochen Arts Camp in Michigan where he performed in master classes and the orchestra. Andrew will be applying to music conservatories where he will pursue a career in music performance.
Mark your calendar for Wednesday, October 25 at 7:00 pm at Memorial Junior School in Whippany!