The History of the Hanover Wind Symphony
From its first days, the Hanover Wind Symphony has been dedicated to excellence, performing high caliber music to challenge adult players.
In the beginning……
Our roots go back to Fairleigh Dickinson University's Florham/Madison campus when the symphonic band there consisted of university students, adults, and high school musicians. When the university closed the Music Department on campus in 1985, the nucleus of the band transformed into the Hanover Wind Symphony under the direction of Peter Boor. More musicians came from a newspaper announcement and word-of-mouth. 39 musicians played in the debut concert on December 8, 1985 – woodwinds, brass, but no percussion! That made Gustav Holst's First Suite in Eb for Military Band a little more interesting!
The 1980s…..
We incorporated in 1987 and established ourselves as a 501(c)(3) nonprofit organization.
We were invited to perform in celebrations for the Bicentennial of the Constitution of the United States in 1987 and Morris County's 250th Anniversary in 1988.
We were guests at the NJMEA conference in 1987 and the North Jersey Area Band Festival in 1989.
Our first guest soloist in 1987 was pianist Anita Gordon of Whippany.
We traveled to Pleasant Valley Park in Bernards Township in 1988 for our first outdoor concert, followed by the Florham Park Gazebo concert series in 1989.
The 1990s…..
This is the decade of journeys and guest soloists from near and far.
We traveled to Bucknell University, the New York Brass Conference, and the Boston Festival of Bands.
Our local soloists included Barbara Garrison on euphonium and Kathy McNeil on organ, as well as New York musicians Philip Smith and Mark Gould on Trumpet, Joseph Alessi on trombone, and David Singer on clarinet.
In 1994, Matthew Paterno first stepped onto the podium as Assistant Music Director after Peter Boor had been in a motorcycle accident. (Hmmm….reminiscent of Leonard Bernstein getting his big break conducting the New York Philharmonic when Bruno Walter became ill right before a concert.)
The 2000s…..
This is a decade of growth.
We celebrated the new millennium with a John Philip Sousa style concert and welcomed Whippany native Michael J. Campbell to perform with us on his bagpipes in 2000.
We commissioned our first new piece of music, Hanover Festival, with British composer Philip Sparke, which we performed at the Eastern Division Conference of MENC in Providence, Rhode Island in 2003.
2004 marked our 20th anniversary, our first performance at the Mayo Performing Arts Center in Morristown, and the retirement of our founding Music Director, Peter Boor.
Jason Noble joined us in 2005 as our second Music Director and lead us to making our first professional recording Icons, performed at the Presbyterian Church of Toms River, NJ.
Matthew Paterno took center stage as Music Director in 2008 with Kurt Zimmermann as Associate Music Director.
We celebrated our 25th anniversary back at the Mayo Performing Arts Center with Stanley Drucker, retired Principal Clarinet of the New York Philharmonic.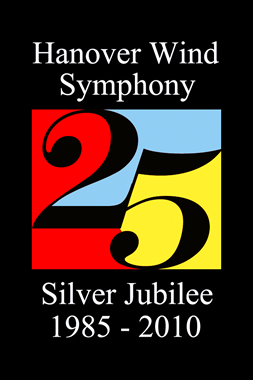 The 2010s…..
And now for something completely different:
HWS performs in two YouChoose charity concerts with a rock and roll band.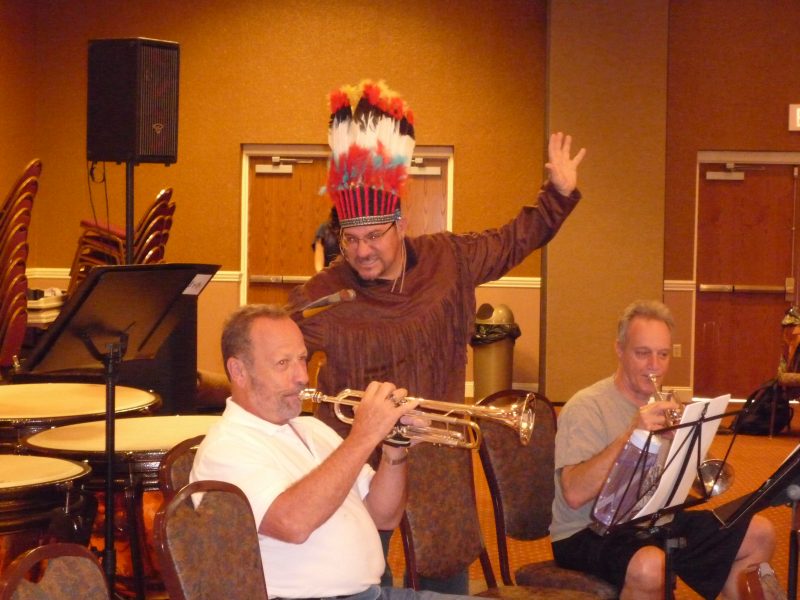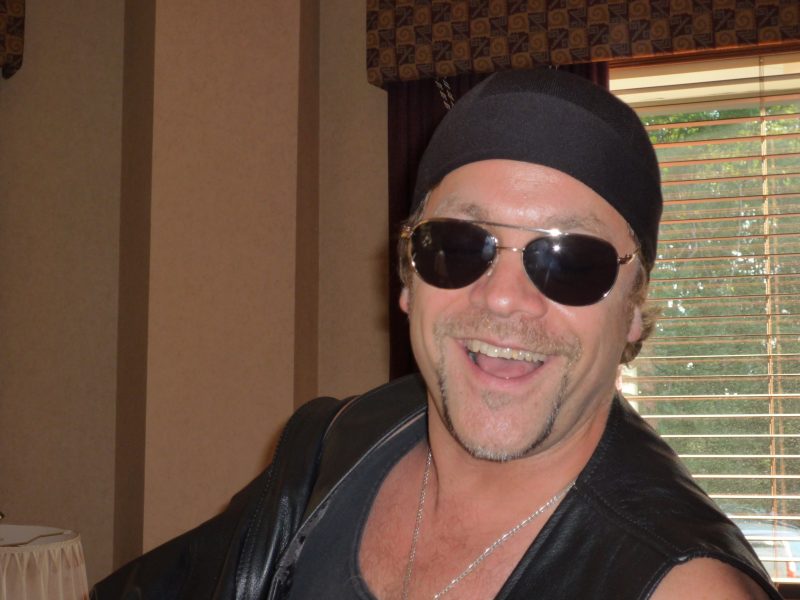 We began a new concert series with the Bickford Theatre at the Morris Museum in 2013.
We offered our first Music Scholarship in 2017 to a gifted student to attend a residential summer music camp. The first scholarship was awarded to saxophonist Christopher Mantell from Randolph, NJ.
Our 2018 scholarship has been awarded to flutist Claire Oplinger from Morristown, NJ. She will be attending the Boston University Tanglewood Institute this summer.
In 2019, we expanded the Music Scholarship program to include both a senior and junior division.  Our senior division winner, Evelyn Tomaro will be attending the Kinhaven Music Program.  Our junior division winner Isabelle Mailman will be attending a jazz Music Camp this summer.