Matthew J. Paterno
Music Director
HWS: Matt Paterno's conducting style has been described as "energetic, passionate and uplifting."  He served as the Associate Conductor and Principal Euphonium of the Hanover Wind Symphony from 1998-2008. Then, he brought his masterly touch and musical interpretations to the HWS as the new Music Director.  Warning!  Our musical maestro has a penchant for puns.
EDUCATION: Matt received his Bachelor of Music degree from Rutgers University-Mason Gross School of Arts in 1989.  He studied conducting there with Scott Whitener and euphonium with Harold Janks of the Metropolitan Opera Orchestra.  In 2014, Matt earned his Master of Science in Educational Administration from the University of Scranton.
TEACHING: Mr. Paterno began his teaching career as the fourth grade Music Teacher and High School Band Director for the Keansburg Public Schools.
Since then, almost 3 decades, he has been an Instrumental Music Teacher, Lead Teacher and Music Coordinator at Wayne Hills High School.  He has also been an adjunct faculty member at William Paterson University where he teaches classes in Low Brass Methods and Applied Euphonium as well as coaching the Tuba/Euphonium Ensemble.  Summer concert work has included the William Paterson Summer Concert Band and the Mt. Tabor Summer Band School.
LEADERSHIP: Throughout his career, bands under Mr. Paterno's baton have consistently received excellent and superior ratings in contests and festivals.  Some have had the distinction of performing in Avery Fisher Hall in New York!  He has also conducted several honors bands, including the following: North Jersey Area Symphonic Band, NJ Region I Junior High Jazz Band, NJ Region I Brass Ensemble, Bloomfield Youth Band, Future Musicians Incorporated All State Band, Millennium All State Band, Partesi Music Diocesan Band, Atlantic/Cape May Honors Band and The CJMEA Junior High Symphonic Band.
SPARE TIME:  In his spare time, Matt serves as a brass clinician and adjudicator throughout the area.  He filled positions for the North Jersey Area Band Association as President, Vice-President, Stage Manager, and Audition Host.  He has also served as the North Jersey Region I Band Audition Chairman and Sectional Assistant.  Further work included many years as the Music Director and Conductor of the Metropolitan Brass Band.
RECOGNITION: Listed in Who's Who Among America's Teachers, Matt Paterno is a recipient of both the Governor's Teacher of the Year Award for Wayne Township and the Eastern Marching Band Association's Director of the Year award.  In 2014, School Band and Orchestra magazine honored him as the New Jersey representative of their "50 Directors Who Make a Difference" list.
Mr. Paterno lives in Parsippany with his wife Christine (a former Hanover Wind Symphony saxophonist) and their children: Anthony and Allison.
Hear more about Matt's passion for music and the Hanover Wind Symphony: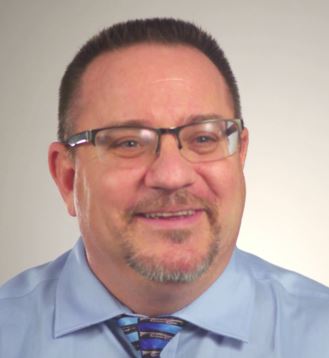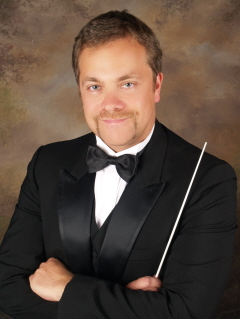 Kurt Zimmermann
Associate Music Director
HWS: Kurt Zimmerman, Co-Principal of the Trumpet section, has brightened the brass of the HWS for over a quarter century and has been our Associate Music Director for more than a decade.  His choices of music to conduct are compositions that "speak to him."  They do so for our audiences as well.
EDUCATION: Kurt has a Bachelor of Music Degree in Music Education from William Paterson College and a Master's Degree in School Administration at the University of Scranton.
EARLY EXPERIENCE: While in college, Kurt began working with music students at Morris Hills High School, first as a marching technician, then as the music technician. Following that, he contributed nearly twenty years as their Assistant Marching Band Director.  The bands received numerous best music awards, won the USSBA NJ State Championship twice, and the Northeast All State Championships four times — twice undefeated!
TEACHING:
Currently, Kurt is the Coordinator of Discipline at Hopatcong High School, overseeing discipline and attendance.  Additionally, he is the Anti-Bullying Specialist at the high school and assists the principal in other administrative duties.  He continues to direct the marching band, pep band and the HS pit orchestra.  He also takes pride in conducting the holiday ensemble — a group of instrumentalist carolers who perform throughout Sussex County and is the Tri-M Honor Music Advisor for the school.
SPARE TIME:
In addition to being a father, husband, and his education career, Kurt formally conducted and played in several musical theatre productions at area schools: Copeland Middle School, Morris Hills, Morris Knolls, Wayne Hills, Bernardsville, Mountain Lakes High and Nutley High Schools.  Furthermore, Kurt occasionally plays trumpet at St. Mary's Church in Wharton, mellophone in the Hawthorne Caballero Alumni Drum and Bugle Corps and has played in four classic rock cover bands.  Whew!
LEADERSHIP: Kurt has inspired many of his instrumental students to become professional musicians or music teachers; others are recording engineers or have become involved with music management.
He shows additional leadership through the following:
Conducted the 2007 NJ Region 1 Honors Intermediate Band
Conducted the 2014 New Jersey Region 1 Elementary Honors Band
Served as the District Chairperson for the Fine and Performing Arts Department in the Rockaway Township Public Schools (2001–2010)
Acts as STEAM Program Facilitator (Science, Technology, Engineering, Arts and Mathematics) in the Hopatcong Borough School District
Serves as the director of the new STEAM Academy Program in the Hopatcong High School
RECOGNITION:
Kurt is listed in the Who's Who Among American Teachers.
He is a recipient of the Governor's Teacher of the Year Award for Hopatcong Borough.
The Somerset Patriots Baseball Club awarded Kurt the "Coaches That Care Award."
Kurt and his wife Danielle live in Rockaway Township with their sons, Nathan and Leopold.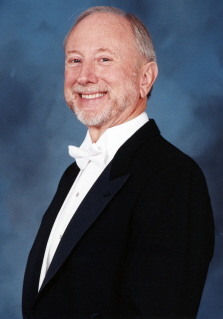 Peter Boor
Director Emeritus
Peter T. Boor is the Founder and Music Director Emeritus of the Hanover Wind Symphony.
Mr. Boor's education helped prepare him for his lifetime of commitment to music education and performance:
Bachelor of Science Degree in Music Education from Bucknell University where he studied with Allen W. Flock
Master of Science Degree in Music Education from the University of Illinois where he studied with Mark Hindsley, Haskell Sexton and Charles Leonhard
Early in his career, Peter held positions at multiple prestigious institutions:  Interim Professor of Music at Hofstra University; the Aaron Copland School of Music, Queens College, CUNY; Rutgers University; and Fairleigh Dickinson University, Madison Campus.  His responsibilities included conducting University Bands, supervision of student teachers, as well as lecturing in Conducting, Music Education and Musical Instrument Repair.
Mr. Boor then went on to a highly successful 34-year career as a public school music educator.  He held positions in Flint, Michigan; Johnson City, New York; and Whippany, New Jersey.  He also served as a clinician and consultant to many school music programs.
Musical groups under Mr. Boor's direction have performed in Carnegie Hall (NYC), the Garden State (PNC) Arts Center, Giant's Stadium, the Waterloo Village Music Festival and the New York World's Fair.  He also conducted special performances for the New York Brass Conference for Scholarships, the Boston Festival of Bands, the Music Educators National Conference and for the New Jersey Music Educators Association.
Numerous world-renowned soloists have appeared in performance with groups conducted by Mr. Boor: Eugene Albulescu, Joseph Alessi, Roger Behrend, Lorrie Berkshire, Tyrone Breuninger, Don Butterfield, Michael Campbell, Paul Cohen, Mary Ann Craig, Mark Gould, James Markey, Scott Mendoker, James Pugh, Patrick Sheridan, Donald Singer, Philip Smith, Gary Spaulding, and Robert Sullivan.
Peter has received recognition for his excellence:
The National Band Association twice presented him with the prestigious Citation of Excellence Award for his for outstanding leadership in the field of band conducting.
He has appeared as guest conductor of festivals and performances throughout the Northeast.
Several articles by Mr. Boor pertinent to music education have been published in the following: The Brass Player, the Rutgers University Alumni Newsletter, the New York State School Music News and NJMEA's Tempo Magazine.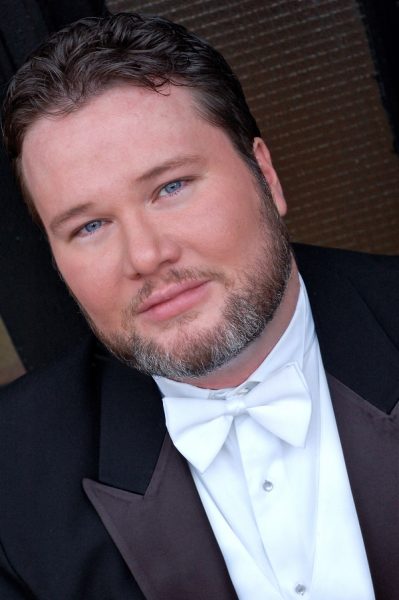 Jason Noble
Music Director 2005 - 2008
HWS: Jason Noble served as the second Music Director of the Hanover Wind Symphony from 2005 – 2008. The Hanover Wind Symphony released its first professional CD Icons, during his tenure in 2006.
EDUCATION: Mr. Noble attended New York University (M.A., Music Education) and University of Miami (B.M., Music Education, magna cum laude) and is currently a doctoral candidate (Ed.D, Music Education) at Teachers College, Columbia University.
TEACHING: Jason has been the Director of Bands at Scarsdale High School in Scarsdale, New York since September 2007. He is also an Instructor, supervising and advising New York City graduate students and student teachers for Teachers College, Columbia University. He has held recent positions at New York University as Associate Director of Wind Ensembles.
LEADERSHIP: Ensembles under Mr. Noble's direction previously performed at Carnegie Hall (2003), Salzburg and Vienna, Austria (2009), Prague, Czech Republic (2009), and were invited to perform exclusively at the Sydney Opera House in Sydney, Australia (2004). Noble is an executive board member and adjudicator for the Central States Judges Association (CSJA), one of the nation's premier musical adjudication organizations. Noble is in frequent demand as a conductor, lecturer, and music performance adjudicator across the United States.
RECOGNITION: Praised for his highly expressive, innovative, and heart-felt musical interpretations, Jason Noble has been cited as "one of the nation's most promising young music educators" by School Band and Orchestra Magazine (2002) and as a teacher who makes a positive difference by the Miami Herald (2003). In 2004, Noble commissioned a new significant work for wind band, Yosemite Autumn, by composer Mark Camphouse.